If you are a carer you can now benefit from a Carer Card; a card which officially identifies you as a carer and that should be carried by you at all times.
The card has two main purposes -
To notify emergency services that someone you are responsible for needs support, should something happen to you.
To get you access to local health and wellbeing services, as well as with selected local shops and businesses at reduced prices.
Read more on the website here City Health Care Partnership (chcpcic.org.uk)
To get a Carer Card please contact CISS. They will organise an appointment for an assessment and talk to you about other services you could benefit from. Use the details below to contact them today:
Drop in to our Carers' Centre (Monday to Friday 9am – 5pm) at -
Calvert Medical Centre
110a Calvert Lane
Hull
No appointment necessary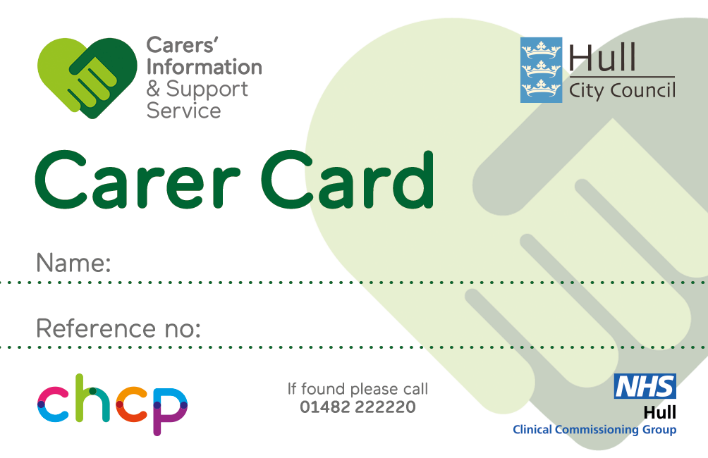 Last updated: 11/17/2021